In Ujjain, Shri Mahakaleshwar Temple is a major religious place. Which is one of the 12 Jyotirlingas in India. Perhaps you must have known about Ujjain, if you are also willing to come to Ujjain Prabhu Mahakal, then let me give you some information about Ujjain.
The world also knows Ujjain as Lord Mahakaleshwar. Shri Mahakaleshwar Temple is the main pilgrimage place here, the followers of Hinduism come here for their faith and worship.
Bhasma aarti of Lord Mahakal is performed in Shri Mahakaleshwar temple. Mahakaleshwar Temple is famous in this world because it is the only place where the aarti of Lord Mahakal is performed thrice a day, out of which the morning aarti is done with fresh ashes of the dead. That is why the morning aarti is named Bhasma Aarti.
Things you should know before attending Aarti:
The Aarti begins every morning at 4 and witnesses a serpentine queue of devotees. Therefore, it is recommended to arrive at the temple an hour or even before the Aarti begins
Follow the dress code in case you wish to offer prayers at the inner sanctum. Men should wear a dhoti and women need to wear a Saree.
The aarti is extremely popular as it is attended by large numbers of devotees therefore prior booking is required.
Online bookings are available. A month in advance booking is recommended. For booking, click here.
Mobiles or cameras are not allowed inside the temple premises. Devotees need to deposit gadgets inside the locker room.
Right now I am in Indore, and Ujjain is only 55 km away from Indore, so this thought came to my mind to have darshan of Bhasma Aarti of Mahakal Prabhu, then I set out towards Ujjain.
Let me tell you that to come to Ujjain, you can come to Bhopal and Indore through air travel. After this, you can come to Ujjain comfortably by taking the bus, rail, and public transport. I started my journey by bike and left Indore at around 2:00 pm on a deserted road and reached Ujjain at around 3:30 pm and without any delay, I took a bath in the Shipra river (temple and river The distance between them is only 600 meters) and immediately Shri Mahakal reached inside the temple for Bhasma Aarti of Lord and merged to see Shri Mahakal's Bhasma Aarti.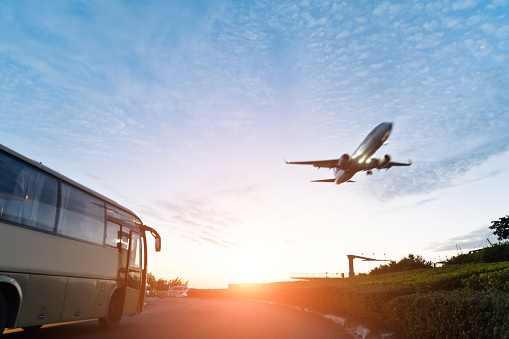 Although pilgrims from all over the country and abroad keep coming to Ujjain every day, lakhs of devotees come here on the Simhashat Mahaparv.
There is nothing to worry about staying in Ujjain as there are many hotels to stay here. If you want hotels, you can also book online by clicking on the link given below.
Ujjain's famous breakfast is Poha Kachori Jalebi. And you can enjoy dal bafla and dal baati for lunch.